GET A FREE CASH OFFER FOR YOUR HOUSE FAST!
Sell your house AS-IS with Instant House Offer. We make the process of selling your house EASY. Give us a call today or fill out a form to begin!
No Realtor Commissions
Avoid paying thousands of dollars to a real estate agent. We handle all the paperwork so you don't have to worry about a thing.
We'll Buy Your House As Is
Seriously, you don't even need to clean or fix anything before selling to us! We handle the junk removal and cleaning of the property.
"*" indicates required fields

Why Should You Choose Instant House Offer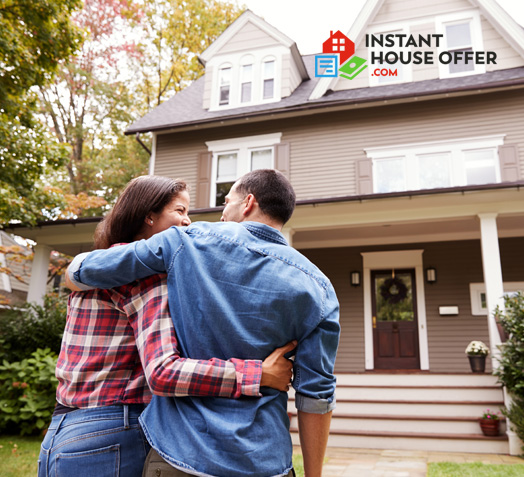 Instant House Offer is a local real estate solutions company that helps homeowners all over the U.S. sell their houses fast! Unlike realtors, we don't list your house for sale, and we actually buy it from you! We're able to close on your schedule and pay you out in as little as 7 days!
We are able to buy all types of houses regardless of the situation you are in… It doesn't matter if you are upside down on your mortgage, facing foreclosure, or going through a nasty divorce – we even buy properties that already have tenants! If you are in any of these situations, we can help you out!
You get paid when we close on the sale of your home, and there are never any upfront fees or costs involved. We have helped thousands of homeowners over the years get out from under their homes quickly so they can move forward with their lives – don't let another day go by where you can be free from this burden!

At Instant House Offer, we make the process of selling your house fast and hassle-free. You'll receive an offer from us within 24 hours of submitting your property – a decision you can take in confidence knowing that our cash offers are the best in the area!
When you work with us, you get an Instant Cash Offer – without all of the hassles or stress. It's really that simple! There are no commissions or fees for our services.
1. FILL OUT THE FORM
To get started all you have to do is fill out our simple form or give us a call at 866-441-6612 – "Se Habla Español" and share your info with us
2. VIEW THE PROPERTY
Next, we'll schedule a hassle-free meeting for us to go and view your house. There's never any obligation when dealing with us.
3. RECEIVE YOUR OFFER
The last step is for you to receive your FREE no-obligation cash offer for your house. You relax while we do the work for you!
How Fast Can I Sell My House?
AS FAST AS YOU NEED TO! We never say no to a house, regardless of its condition. We buy houses AS-IS so that we can help you close quickly!
Are There Any Obligations?
NO OBLIGATIONS! You're in charge! We simply present you with the best offer possible for your home, then you decide whether you want to accept it or not.

Why Should You Choose Want To Sell Now?
| | | |
| --- | --- | --- |
| | Instant House Offer | Traditional |
| COMMISIONS | $0 | $2,500+ |
| REPAIR COSTS | $0 | $500+ |
| CLOSING COSTS | $0 | $1,000+ |
| AVG. DAYS TO CLOSE | 1 week! | 1 month+ |
| # OF SHOWINGS | 0 | Realtor Decides |
| AS-IS SALE | Yes | No |

HOUSE BUYERS YOU CAN TRUST
HIGH STANDARDS
Our company always sets high standards for ourselves. It is our goal to give you the best possible solution for selling your house.
NO-OBLIGATION OFFER
Every single one of our offers is risk-free. You are under no obligation to us when you receive our offer. It is completely your choice to accept or decline when we present it to you.
SIMPLE PROCESS
There has never been an easier way to sell your house fast. Our house buying process is simple and easy making it the best option for you.

Why Do Our Clients Love Us?

"Thanks to Instant House Offer my home is sold, I was able to pay off some bills and have a little money left over. I have referred several of my friends to them because they do a great job helping people out with quick cash offers."

"I needed to sell my house fast because I have a baby on the way, and Instant House Offer was there for me. Their agents were very helpful and friendly, and they were there for me at every step of the process. Would recommend to everyone!"

"I just want to say thank you so much, I've been trying to sell my house for a while now and I wasn't having any luck, then my friend told me about these guys, and I gave it a shot and sold in no time at all! They gave me more than what my realtor predicted"

We Buy Houses at Any Price in any condition!
"*" indicates required fields