Sell Your House Today With Instant House Offer
We buy houses in ANY CONDITION! We pay cash and there are no out-of-pocket expenses. NO COMMISSIONS, NO FEES, NO HASSLES. Enter your info to get started.
"*" indicates required fields

Why Sell Your House To Us At Instant House Offer?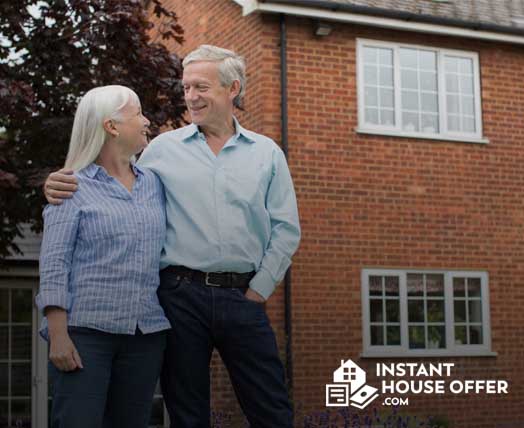 WE CAN BUY YOUR HOUSE FAST
We will present you with an all-cash offer within 48 hours – guaranteed – and we can close within 7 days!
WE MAKE THE PROCESS EASY
We make the process simple so we can close faster than others. We also cover all closing costs!
YOU WON'T PAY HIDDEN FEES
You'll save money working with us – avoid paying unnecessary commissions, fees, appraisals, etc. 

At Instant House Offer, we make the process of selling your house fast and hassle-free. You'll receive an offer from us within 24 hours of submitting your property – a decision you can take in confidence knowing that our cash offers are the best in the area!
When you work with us, you get an Instant Cash Offer – without all of the hassles or stress. It's really that simple! There are no commissions or fees for our services.
1. FILL OUT THE FORM
To get started all you have to do is fill out our simple form or give us a call at 866-441-6612 – "Se Habla Español" and share your info with us
2. VIEW THE PROPERTY
Next, we'll schedule a hassle-free meeting for us to go and view your house. There's never any obligation when dealing with us.
3. RECEIVE YOUR OFFER
The last step is for you to receive your FREE no-obligation cash offer for your house. You relax while we do the work for you!

HOUSE BUYERS YOU CAN TRUST
HIGH STANDARDS
Our company always sets high standards for ourselves. It is our goal to give you the best possible solution for selling your house.
NO-OBLIGATION OFFER
Every single one of our offers is risk-free. You are under no obligation to us when you receive our offer. It is completely your choice to accept or decline when we present it to you.
SIMPLE PROCESS
There has never been an easier way to sell your house fast. Our house buying process is simple and easy making it the best option for you.

WHY SELL TO US VS LISTING WITH A LOCAL REAL ESTATE AGENT
We want to share with you the main differences between listing your house on the market with an agent and selling your house to us… The important thing to remember is that when selling to an agent you will have a higher sales price, but a lot of times homeowners do not realize the number of fees, costs, and commissions that go along with selling the traditional route. Below we have outlined a complete breakdown of the major differences between selling to us and listing with an agent.
​SELLING YOUR HOUSE TO US:
We Pay All The Closing Costs!
You Pay Absolutely No Commissions!
We Pay For All The Repairs!
You Never Have To Deal With Showings!
We Can Buy In As Little As 7 Days!
Close On The Date Of Your Choice!
Seller Pays Around 2% of Closing Costs
An Average Of 6% Commissions Is Paid To The Agent
May Be Stuck With Repairs To Bring House To Livable Conditions
Have To Deal With Agents Showing Your House To Different Buyers
Close When Your Buyer Is Ready
As you can clearly see there are a few things to worry about when selling your house with an agent… We make it so that you don't have to deal with any of those annoyances! Our process is easy and simple.

Find Out Why Selling Your House To Us Is The Better Option
We Buy Houses At Any Price – No Matter The Condition!
Uncertain closing with no guarantees
Pay 6% in Real Estate Agent commissions plus fees
Long sales timeline, often 6-12 months from start to finish
Home repairs, renovations, and upgrades needed.

Quick closing – stay up to 30 days after closing
No finance, appraisal, or home sale contingencies necessary
No costly, time-consuming renovations or repairs needed
Reliable and trusted real estate brand
No Commissions/Fees to sell your house
Small-scale local operators, not a trusted brand
Zero Transparency; often motivated by their own agenda…
Will take advantage and profit from you
High-pressure sales tactics, often not trustworthy

Why Do Our Clients Love Us?

"Working with Instant House Offer was a great experience. They immediately made us feel like we weren't alone in that and they were so supportive throughout the process! Highly recommended for anyone who needs help selling their house."

"I was hesitant and nervous to sell my house. I had no idea who to call or what to do. Instant House Offer was recommended to me and they made everything easy and stress free. I got more money than I thought I would and they did all the work!"

"Thank you very much for buying my home I need it to sell fast and Instant House Offer made it happen, I am very happy with your services and the great support you have you earn my trust. God bless you and keep helping more people in tough situations"

We Buy Houses at Any Price in any condition!
"*" indicates required fields